Follow Us, And Share With Your Friends!
Furbo Dog Camera Review: The next best gadget for your pet.
Need a pet sitter that can do it all? We all have busy lives, so its good to have some peace of mind when we leave our dogs home alone for long periods of time. With the Furbo Dog Camera, you can finally interact with your dog closer than ever. Check it out here.
Livestream and monitor your pets through the 720p HD Camera, complete with a 120° wide-angle view lens, 4x digital zoom, and Night Vision for full 24 hour coverage.
Load up to 30 of your dogs' favorite treats and toss them via the Furbo app for a fun game of catch while you're away.
2 way chat for full communication, and Bark Detection: a bark sensor that sends push notifications to your phone, so you can calm them down whenever they need it.
The Furbo App lets you access your Furbo Pet Cam to see what they're up to anywhere, anytime.
Have your dog feel comfortable by themselves with on demand insights on their behavior right to your phone. This innovative device is perfect for reinforcing new training habits, especially for dogs with separation anxiety. Helping set good habits as they happen is important for all pet owners, so the Furbo helps keep a connection between you for complete interaction throughout the day.
Record special moments at the touch of a button, save, and share on social media for friends and family.
Smart Privacy Mode: A unique feature that shuts off the Furbo dog cam whenever you enter the house, to ensure maximum privacy and avoids unwanted notifications to your phone.
Apple watch compatibility, and the Furbo App is perfectly designed for Android and iOS phones.
Crowdfunded to almost $511K its become one of the most high tech all-in-one pet sitters around..
Stop wondering if your pet has chewed out your couch again while you're at work. Have some peace of mind linked right to your phone, all you need is a simple WiFi connection and steady internet and you're good to go.
The Furbo is also extremely durable, designed to withstand any bumps or bites your dog might give to it. All while its sleek, modern look makes i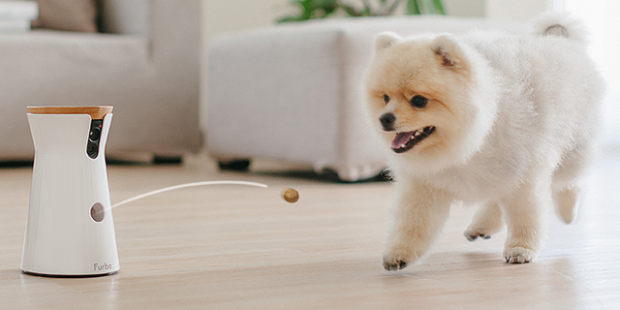 t a perfect addition for any homeowner.
Where to buy the Furbo Pet Cam?
You can purchase it here and at an almost 28% discount!
Includes:
Furbo Pet Camera
7 foot long non-tangle cord
Power adapter
Quick Start Guide
Testimonials:
"Every time Luka hears the treat tossing sound, he dashes towards the Furbo wagging his tail and patiently waits right in front. This allows us to compensate for our guiltiness of not being home with him. A couple times we caught Luka about to do something naughty. Thankfully, we had Furbo which had the two way audio feature that allows us to talk to him before he committed the crime. It is so convenient! "- Anonymous
"As a professional dog trainer, I look at dog products a bit differently than pet owners. Dog devices shouldn't frighten dogs. They should be easy to set up and able to positively change a dog's behavior.   One such product that meets these criteria is the Furbo dog camera. When opening and operating a Furbo dog camera, I was pleasantly surprised by its featured options. Furbo not only provides you the comfort of being able to see your dog when you're not at home, but it also dispenses hard treats. While I reviewed this dog camera from a dog trainer's perspective, I find it's a great device for pet parents as well." –Fanna Easter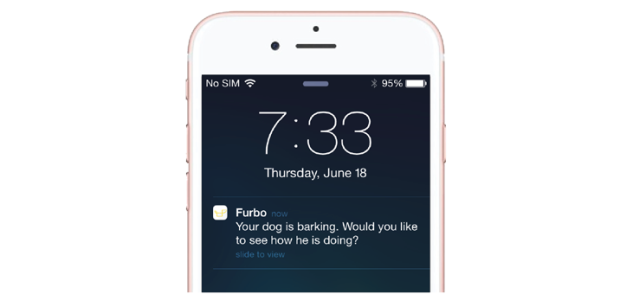 Furbo Pet Camera Final Verdict
Is it worth it? Yes.
This pet monitor excels when it comes to a user friendly experience. The unique treat dispenser combined with the 720p HD camera and 2 way chat gives a new level of connection in an innovative and fun way unseen in most other dog cameras or pet food dispensers on the market. Check it out here, and don't miss out on the limited time offer.
Follow Us, And Share With Your Friends!